To assist and ensure that all individuals receive the support they need to be actively and fully involved in the community. Airdrie Abilities Centre is committed to creating equal opportunities to support and demonstrate the strengths and abilities of people with special needs.
Raising Awareness
that all people have basic needs that must be met.
Accepting all people
for who they are and acknowledging that all people have unique abilities.
Supporting independent living
and teaching required daily living skills.
Assisting job searches
and supporting individuals with skills development for minimum wage employment.
Support Participation
and access to community-based opportunities, such as education, volunteering, and recreation.
Providing a Meeting Place
for those desiring to make a difference in our community.
Check out upcoming activities on our Events page. To see what we've already done, check out our Past Events & Activities page. Some of the activities that we do include:
Painting
Sewing Program
Bead Work
Card Making
Ceramic Painting
Wood Working
Personal Well Being with Exercise
Theatrical Performances
Education and Training
Cooking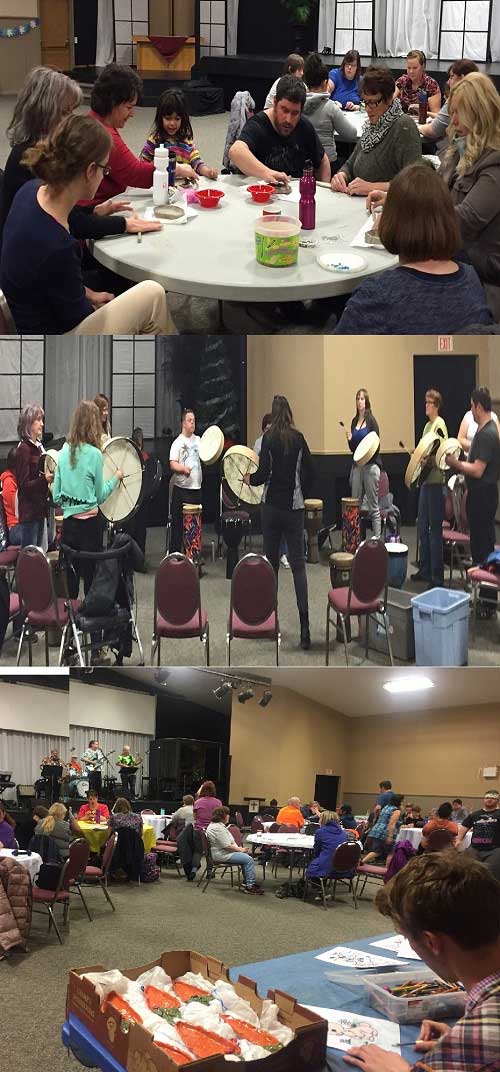 Help us make special events happen.